Staff
Jan Keyser
Founder/Director of Harmony Road Music Courses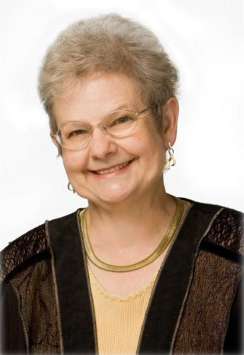 Jan Keyser is a graduate of Willamette University with a B.A. in Music with emphasis on music education, composition and early childhood development. She did graduate studies at Eastman School of Music in keyboard performance and music education. Ms. Keyser has specialized training in Dalcroze, Kodaly, Montessori, and Yamaha methodoligies.
Ms. Keyser spent 30 years as a teacher and teacher trainer for Yamaha Music Education Systems. In 1981 she developed the first books in the Harmony Road Music Course Program. At present there are 26 books in this curriculum series and it is distributed worldwide.
Jan Keyser has been a presenter at many varied conferences and conventions. She has presented showcases at Music Teachers National Association, World Piano Pedagogy Conferences, Oregon Association for the Education of Young Children, and college sponsored Music Education Days. She is a frequent guest speaker at college piano pedagogy classes, most recently at the University of Oregon.
Ms. Keyser served on the board of the Early Childhood Music and Movement Association from 1996 - 2000. She was the chair of the 2000 International ECMMA Convention. Jan currently served on a board of a charter school in her community which is affiliated with the school district and is arts-oriented.
Her emphasis now is on helping teachers gain insight into the way children learn and their potential for musical development. Jan continues to direct the development and growth of the Harmony Road Music Courses and actively train teachers throughout the United States and Asia.
Rachael Joyce
Music Staff Harmony Road Oregon
Rachael plays and important role at Harmony Road. Although she works only a few hours each week, she has become a valuable resource and tireless worker. Her knowledge of music and various instruments makes her a valuable resource to our retail customers as well. She assists Joanna Grady in keeping the retail operation running smoothly and well-stocked and keeps the classrooms neat & tidy.
Rachael is a graduate of the Harmony Road Program. Her musical career through high school is a wonderful example of the benefits of our program.
Rachael began her Harmony Road studies at age 8 at the Keyboard Prep Level and continued through High School. After graduating from the Keyboard Musician program, Rachael participated in 6 OFMC Festivals, earning 5 superior ratings and 1 excellent rating as well as a Gold Cup.
In addition to studying at Harmony Road, Rachael began violin lessons when she was 11 years old and started playing the bass in her middle school Orchestra. Because of her musical skills, she was invited to join the Advanced Orchestra after 6 months. While in high school, Rachael was a member of the Advanced Jazz Band, the Pep Band and held lead Bass chair in Orchestra. As a member of these groups, Rachael participated in many festivals, concerts and adjudicated events.
Rachael graduated from Clackamas Community College with a transfer degree in 2012. She is currently a full time student at Portland State University working toward a Bachelors degree in Organism Biology. She hopes to own an endangered species sanctuary.
Each of us has two native languages.
Both are learned early...both stay with us for a lifetime.
One is music. This is why a music education is important